One of my resolutions for this year is to blog more often and to try to maintain it up-to-date (instead of back-dating posts). As fromlwithluv is a personal blog, I prefer that all the events that happened in my life are documented shortly after it happened. This means, that once I find the time to write it down maybe weeks/ months later, I still prefer to have it documented on the date when it actually happened (if this makes any sense…).
This year, I'll try to change it. I don't want to write too many back-dated posts.
Moreover, I have decided to get my blog better connected. Therefore, I've finally joined in Bloglovin.
You can find me here: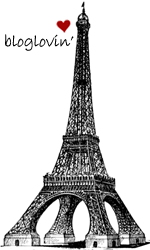 You can also find me on Twitter: @fromlwithluv
In the up-coming weeks, I'm planning to have a "blog make-over"… So stay tuned my lovely readers
Lisa xoxo