I personally think that personalized gifts are still the best – especially for Valentine's Day. It creates an additional touch… Romance & Love are already in the air…
I know that some people prefer to buy their significant other "expensive" gifts to show their affection and that (s) he was listen to your "wish lists" etc.
My view – your significant other should be able to fulfil your "wish lists" also on a normal "day-to-day" basis, if (s) he really care about your happiness. We all love (surprise) gifts
A new perfume, for instance, doesn't need to be waiting till Valentine's Day, Birthday, X.mas or Anniversary. Giving a gift to show that you care for the other half doesn't need a reason or a special date to remember à la "I need to buy a present (now)".
That's why I feel that Valentine's Day should be less monetary but more personal. If you have followed my blog for a while… you know that I have made a post about "The Best Things in Life Are Free"
Therefore, I have created my Top 5 Last Minute Gift Ideas… All you need to do is being creative for the next few hours (till V-Day)
Top 5 Valentines Treat Bags (e.g. with self-made cookies or the cliché version chocolate covered strawberries)
Top 4 Personalized Photo Gifts (this can incl. all your best memories like holiday pictures, first pictures as a couple etc.)
Top 3 Message in a Bottle (e.g. give your love at least 10 reasons why (s) he means the world to you)
Top 2 Love Coupons (maybe at least 12 coupons – for each month one till next year…
)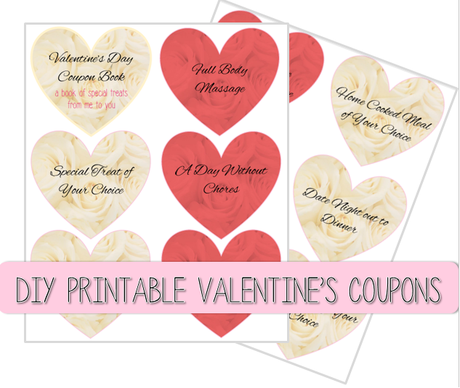 Top 1 – my personal favourite – Podcast Song (it doesn't matter if you can sing or not. The point is – this will definitely melt your girlfriends/ boyfriends heart. If not… then, you should get a new gf/ bf *lol*)
These are my Top 5. They are not expensive, right? But very unique and most important they are very personal & comes from the heart!!!
Btw. I came across this blog by Kami, where she introduces the idea of a countdown calendar for Valentine's Day. This might bit a little too late for this year… but there is still next year…
Lisa xoxo